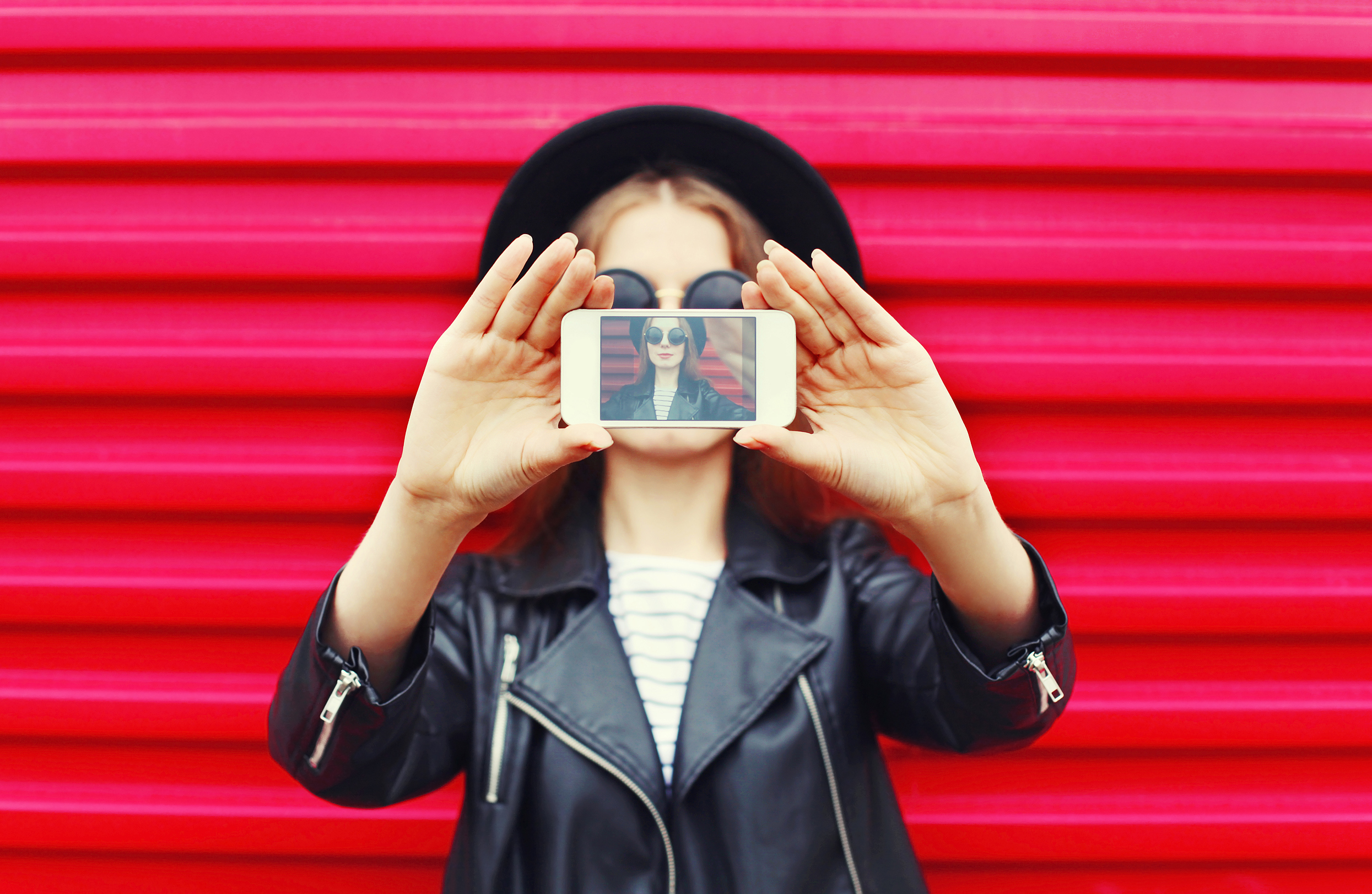 Finstas
Consider the days of young people sharing perfectly filtered photos of the aesthetically pleasing aspects of their lives over. Today, as millennials and Gen Z live their day to day with their smartphone as an extension of their arms, a certain newfound authenticity is emerging. As stated in Voxburner's 2017 Youth Trends Report, 43% of surveyed young people, "feel their social profiles are not an authentic version of their life and personality". There's the public, more pristine digital presence, and then the private, unfiltered presence, one that only a carefully selected close friends have access to. Candid recaps of embarrassing moments, ugly selfies, and personal vulnerabilities are showcased on this whispered about "finsta" (fake + instagram). Here in the time of finstas, likes hold far less weight. It is in brands' best interest to own this trend of shameless vulnerability by embracing youth consumers' imperfections and insecurities. In the future, this kind of validation will inspire more engagement with brands.
Amazon's latest conquest: Whole Foods
Through a lofty £10.7bn deal, Amazon has officially infiltrated the grocery industry with the acquisition of Whole Foods. Although it is not yet clear what the first steps will be, there is much talk about Amazon's plan to create an automated grocery experience. This will no doubt serve as a potential business model for the future of grocery shopping, where customers can purchase their weekly fruit and veg from the comfort of their home. In addition, there is rumor that Whole Foods stores will be reinvented with zero checkout lines or cashiers. Amazon is clearly working to redefine what it means to run errands, but will people be willing to sacrifice the experiential nature of grocery shopping for convenience sake? How will other industries compete? Yet again, Amazon is working as a catalyst for change in the way we consume, shaping the behaviours of future generations, while showing no signs of slowing down.
Brands vs. Clickbait
As YouTube influencers achieve new levels of fame alongside their ever growing fan bases, a formula for views, audience engagement and eventual monetization has been carefully calculated. The secret? Clickbait. Flashy, and enticing half truths, formulated into titles that ultimately fail to materialize throughout the duration of the video. So why do we fall for it? Voxburner's Fake News blog post by Eve Young put it best, "We take viral content seriously; the amount of engagement on a post suddenly equates to authority". But with all authority comes skepticism. Some loyal subscribers feel as though they are being lied to and tricked by their favourite YouTubers who choose to participate in the clickbait movement. And since, it is now commonplace for YouTube stars to earn a living off of sponsorship deals with brands ranging from Calvin Klein to Hot Pocket, there are conflicting reactions arising. Are the collaborations between brands and influencers doing the opposite for the not-easily-fooled youth market? By participating in this trend of sponsorships showcased by clickbait, do brands run the risk of losing clout with consumers? It's essential for brands to have a full understanding of the range of interpretations that influencer's audiences may have.
Luxury brands and millennials
A leading topic for the YMS London event in 2018 will be investigating a new breed of consumer in the luxury market. Today's youth market has industry brands equally excited and challenged. Millennials and Gen Z are changing the game as they view their own consumption as self expression, making shopping more than anything else: a self defining experience. Therefore, it's imperative that luxury brands stray from their traditional brand comfort zones and consider the shifting interests and needs of these distinctive young consumers; consumers that care far less about tradition than ever before. A prime example is how collaborations between luxury brands and streetwear labels help to reach a more diverse consumer audience. But more importantly, these partnerships work to bridge that gap between tradition and the dynamic self actualisation that occurs within the adolescent market.