3 Reasons Why Crocs Are Winning Over Gen Z
Voxburner Content Team
Article Highlights
Be the first to access new posts and exclusive content
Upon Googling 'Crocs' some of the suggestions that appear might include 'Can Crocs shoes kill you?' and 'Are Crocs illegal?'. While many might have formed their own opinion around these questions, Gen Z is likely to answer something somewhat different.
Known for their ergonomic appearance and high levels of squishy comfort, Crocs have become the go-to for nurses, young children and keen gardeners, but, like many classic silhouettes that fall into the cyclical fashion cycle, it seems as though it's time for a revival for this once questionable footwear choice.
Are Crocs back in style?
Likely driven by the 'Dadcore' and 'Ugly Footwear' trend, Crocs have captured the attention of fashion labels and celebrities in the last couple of months, including Gen Z influencer Olivia Neill (and even appearing on this year's Love Island). This new-found hype has resulted in share prices and sales soaring to new heights and according to The Sole Supplier, demand was up 210% on average in 2021. Chief executive, Andrew Rees, expects sales for the full year to rise by as much as 50%, compared to an increase of up to 25% the company predicted in February.
Many of us prioritized comfort above style during the pandemic and Crocs seemed to be the ultimate shoe, bridging the gap between show and slipper. However, the return to normal life has seen Crocs still very much dominating social feeds and street style, particularly among young people.
Why are Crocs so appealing to Gen Z?
Hype Culture
Over the last few years, Crocs have partnered with some of the biggest names in the celebrity and streetwear culture, creating exclusive, limited-edition collabs that would appeal to the younger generation.
In 2018, Crocs partnered with Post Malone for the first time and have since dropped five collections, all of which sold out in minutes. Sell-out collaborations that have followed include teen favourite Justin Bieber and Latin pop star Bad Bunny.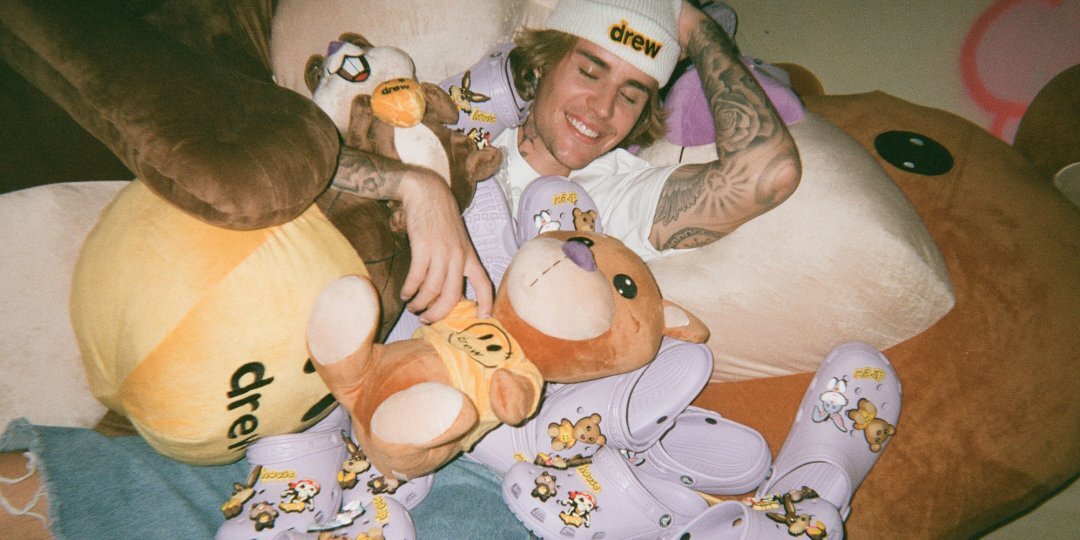 These partnerships have shaped Crocs to become a streetwear symbol in its own right and have caused a generation, and their predecessors, to consistently wonder 'what's coming next?'. It's that kind of hype and newness that Gen Z is looking for in an increasingly oversaturated market.
Social, Social, Social
Like many companies looking to reach new audiences, Crocs have branched out their social media channels and have adopted a rigorous TikTok strategy. #crocs has racked up a staggering 3.2 billion views on the platform, with many of these videos created by Gen Z for Gen Z. Back in 2020, the brand celebrated 'Croctober' by teaming up with Afterpay to create a hashtag challenge called 'StrapBack' promoting the pay later service available on their e-commerce site. By creating an original sound and enlisting well-known figures to take part, this challenge alone generated more than 7.3B views. Crocs are also utilising well-known influencers to show off their personality and style while wearing the spongy slip-ons. Through outfit sharing and unboxing videos, the brand is tapping into content trends that are synonymous with the younger generation.
Another huge selling point for this generation is the ability to personalize their shoes. A survey by Marketing Dive found that 75% of Gen Z are more likely to buy a product if they can customize it. With the brand's 'Jibbitz', customers can put their own unique stamp on their Crocs, allowing them to refresh their style as well as think sustainably. Did we mention these charms are super Instagrammable too?
Unashamedly Themselves
While not everyone will be rushing to bag themselves a pair of Crocs this summer season, one thing we can agree on is that Crocs has always stuck to their core product and brand promise over the years – something that we know holds value with Gen Z. In our Youth Trends Report*, we found that 85% of Gen Z say being themselves is more important to them than fitting in. We also know this generation really looks to brands that allow them to be themselves and empowers them to showcase their true personality. By never compromising on their own style and identity and adapting their marketing to meet modern demand, Crocs have solidified their reputation among this audience.
So, the question we are all asking here at Voxburner is 'Could Crocs be the new sneaker for Gen Z?' Watch this space.
* The Youth Trends report is available exclusively for Voxburner+ subscribers. To read more on issues surrounding youth culture and trends, get access to Voxburner+ .
Want more stories like this? Subscribe to our newsletter for weekly updates on the latest youth trends direct to your email inbox.