Gen Z on TWITTER, Social Justice and NFTs
Voxburner Content Team
Article Highlights
Be the first to access new posts and exclusive content
Sometimes the world of Gen Z can be a bit overwhelming, both for them and everyone else! There's so much that they're passionate about, so much to learn from them and so many new platforms they're loving. At Voxburner, we pride ourselves in keeping you ahead of the Gen Z curve with insights from young people and youth marketing experts, as well as the latest trends.
With that in mind, we know nothing beats hearing from Gen Zers themselves, and recently we spoke to three young people about everything from cancel culture to cryptocurrency. Check out what they said below.
Social media
Gen Zers across the world are digitally native, and thanks to the pandemic their lives are more online than ever before. But with 'traditional' social platforms such as Facebook taking a backseat and new players such as Twitch and Clubhouse making appearances, there are almost too many to choose from. So we found out once and for all: what social media apps do Gen Z truly love?
"[On Twitter] I actually meet people and I learn things. It's such an incredible sense of community and I haven't had that before." Madison Adams
"I use TikTok a lot because the For You Page is extremely customisable. It's so accurate and so good. I use it a lot to connect with other creators." Adi Adara
The future of work
The pandemic saw school and work move online for everyone across the world, but how has this impacted the future? Many older individuals are keen to return to the office and normal ways of life, but Gen Z (aka the employees of the future) appear to be keen to maintain the flexibility that working from home provided. There's even talk of 9-5 jobs becoming a thing of the past, with young people now voicing their desire to prioritise their wants and needs thanks to their carefully curated skillsets.
"Each of us is so different, we have different wants and needs, and culture should let us do what works best for us." Madison
"During the pandemic I really got to have my first venture into entrepreneurship." Rayyan Ahmed
"The skillset that I'm building is going to be my toolkit for providing value to the world, and if I can continue to build that toolkit and the world supports me by giving me the education and the resources… I'll be a more rounded individual and can provide a lot more value." Adi
"We all grew up thinking we would work a 9-5 job in a stuffy office, but working from home or doing school from home has completely changed that. Now my ideal vision for work is that I don't want to know what I'm going to be doing in 30 years – I don't want a consistent, full-time employment in one place, I want to be working on multiple projects that fulfil different interests and needs of mine." Madison
On demanding change
We know about boycotting and cancel culture, but Gen Z knows there's more than one way to get one they want and demand socio-political change. From using social media as a platform to researching companies' values and credibility, it almost seems like this generation will stop at nothing to get what they want, need and deserve.
"When people start demanding change, companies have to respond because companies exist to make a profit and they respond to incentives that consumers give them." Madison
"A lot of Gen Z deeply care about social and political issues but because they don't have the institutional credibility and resources to do something about it, they turn to the one thing they do have, which is their voice." Madison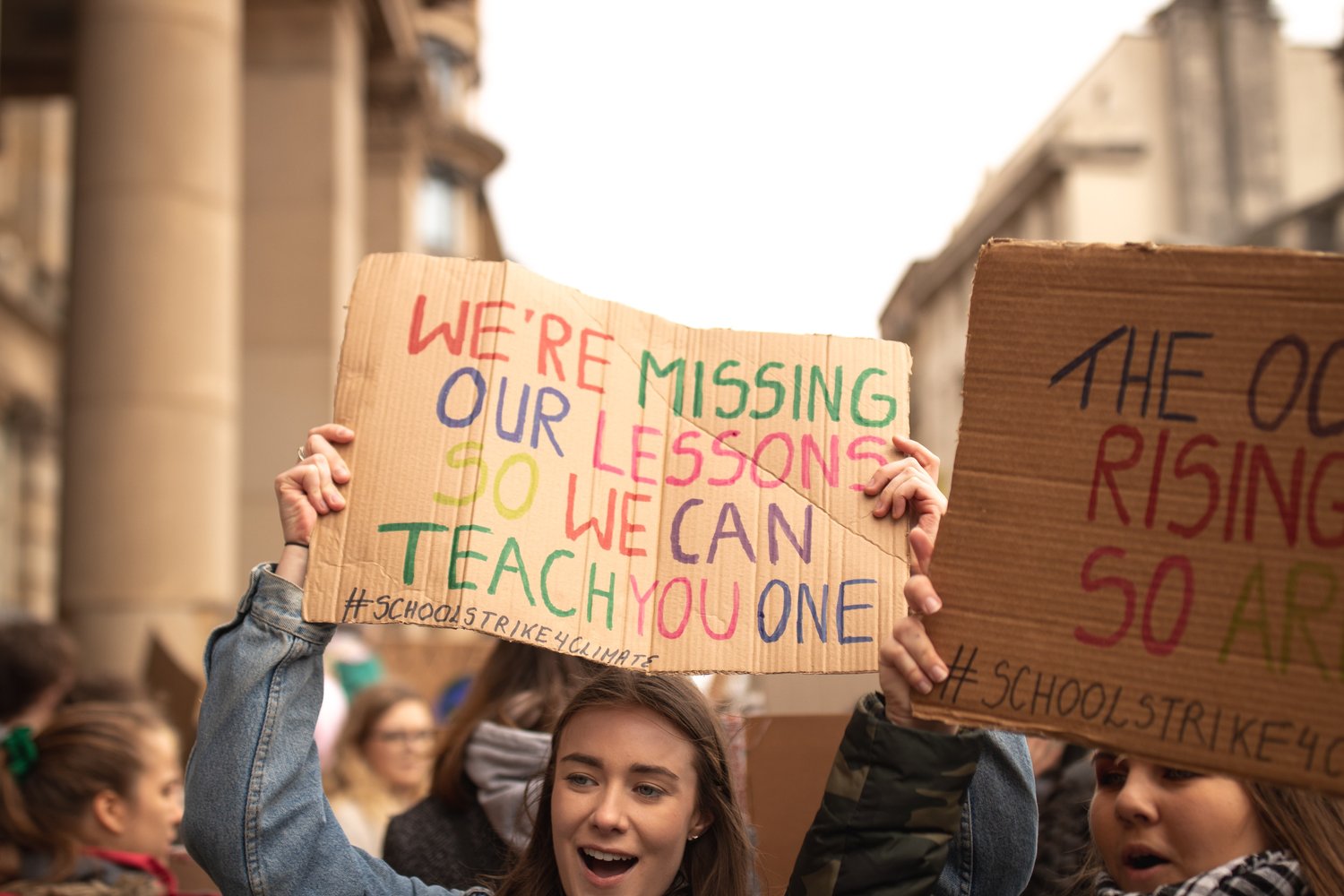 On the metaverse, cryptocurrency and NFTs
The online world of the metaverse is, whilst a topic on every marketer's mind, still somewhat of a mystery. Do young people actually understand and engage with it? Are they interested in cryptocurrency and NFTs? And what can your brand gain from investing time and money in the online world? Turns out, everyone's a winner…
"Your community is what brings values to those NFTs. If you get enough people together who care about what you care about, and you launch an NFT, that means they are the ones that will be supporting that price and your NFT then brings value to them." Adi
"NFTs should not be thought of as just JPEGs, NFTs can be used for access and for voting rights [eg voting on your new logo] and membership into a community for your brand." Madison
"A follow [on social media] is so valuable – when someone makes a purchase, it's one time. When someone follows you, they're there for the journey." Adi
"[On NFTs and the purchasers] Anytime your team doesn't know what you to do, you have an intimate group of people who believe in your brand who can give instant feedback on anything you want." Madison
Madison, Adi and Rayyan appeared on our Gen Z: Ask Us Anything panel at YMS22 NYC.
Want more like this? Subscribe to Voxburner+ and access our video-on-demand content, including sessions from YMS NYC22 and YMS LDN21.