5 Ways You Can Supercharge Your Youth Marketing Strategy
Article Highlights
Be the first to access new posts and exclusive content
Do you want to know more about the future of streaming? How to lead a successful student ambassador program? Or even how to best support young and creative entrepreneurs? We know you do…
This November, the Voxburner team are taking our renowned YMS festival to LA, where we'll be joined by the biggest names in youth marketing to share the latest youth insights, inspirational case studies and Gen Z marketing content. Discover more about how you can make Gen Z fall in love with your brand and what the future of Web 3.0 looks like below with our quick taster…
1. How to make Gen Z fall in love with your brand
It's what every youth marketer wants: to get Gen Z to fall hopelessly in love with their brand. From earning a loyal Gen Z audience to creating campaigns that have a longlasting impact, it's more important than ever before to form a connection with this demographic.
So how do you make culture fun, relevant and accessible to anyone? How can you reach Gen Z where they are? And how can you streamline your marketing efforts to ensure that your brand appeals to this generation?
In How To Make Gen Z Fall In Love With Your Brand, we hear from Sherlen Archibald (Founder of we the roses agency spearheading projects with Google, Spotify and more), Alex Epstein (HeadCount, a non-partisan organization that uses the power of music to register voters) and Caroline Godden (Marriot International) about how you can become the next big thing with this generation.
Fun fact: 60% of Gen Z use TikTok at least once a week (Voxburner US survey 2022)
2. What the future of streaming looks like
Stranger Things, Bridgerton, Squid Game. How does Netflix consistently make in big with Gen Z, and what's next for the brand? Learn what Gen Z want out of a show, find out how Netflix is capitalizing on the streaming boom from the pandemic and discover how they're getting young, diverse talent into the film and TV industry.
Join Winston T Marshall (Netflix) for Are You Still Watching? Netflix, GEn Z & The Future Of Streaming as he shares his knowledge on all things streaming, brand partnerships and ecommerce.
Fun fact: 53% of Gen Z signed up to a new entertainment subscription during the pandemic (Voxburner US survey 2021)
3. How to unlock your Web3 strategy and connect with Gen Z
NFTs, Web 3.0 and cryptocurrency might all still a bit of a blur to you, but we know that Gen Zers are engaging with these virtual worlds and items more and more, so it's about time your brand joined in! With real-life practical examples from the organizations building communities and developing meaningful conversations with Gen Z in the Web3 space, we share how you can engage the next generation of consumers.
In Unlocking Your Web3 Strategy To Connect With Generation Z, our panel of changemakers share their experiences of digital branding, the transition from Web2 to Web 3 and how you can get involved.
Fun fact: 66% of Gen Z have heard of the metaverse (Voxburner US survey 2022)
4. How to lead a successful student ambassador program
How can you get students to represent your brand, both on and off campus, successfully? Student-to-student marketing is some of the most impactful out there, and it's a great way to ensure that your brand is trusted by young people.
In 6 Things Successful Student Ambassador Programs Have In Common, Adam Grant (Founder and CEO of Campus Commandos) will talk through what makes a top-performing ambassador program that lasts, with insights for both beginners and advanced marketing managers alike.
Fun fact: 34% of students look for a student discount every time they make a purchase (Voxburner US survey 2021)
5. How Gen Z are creatively taking control of their careers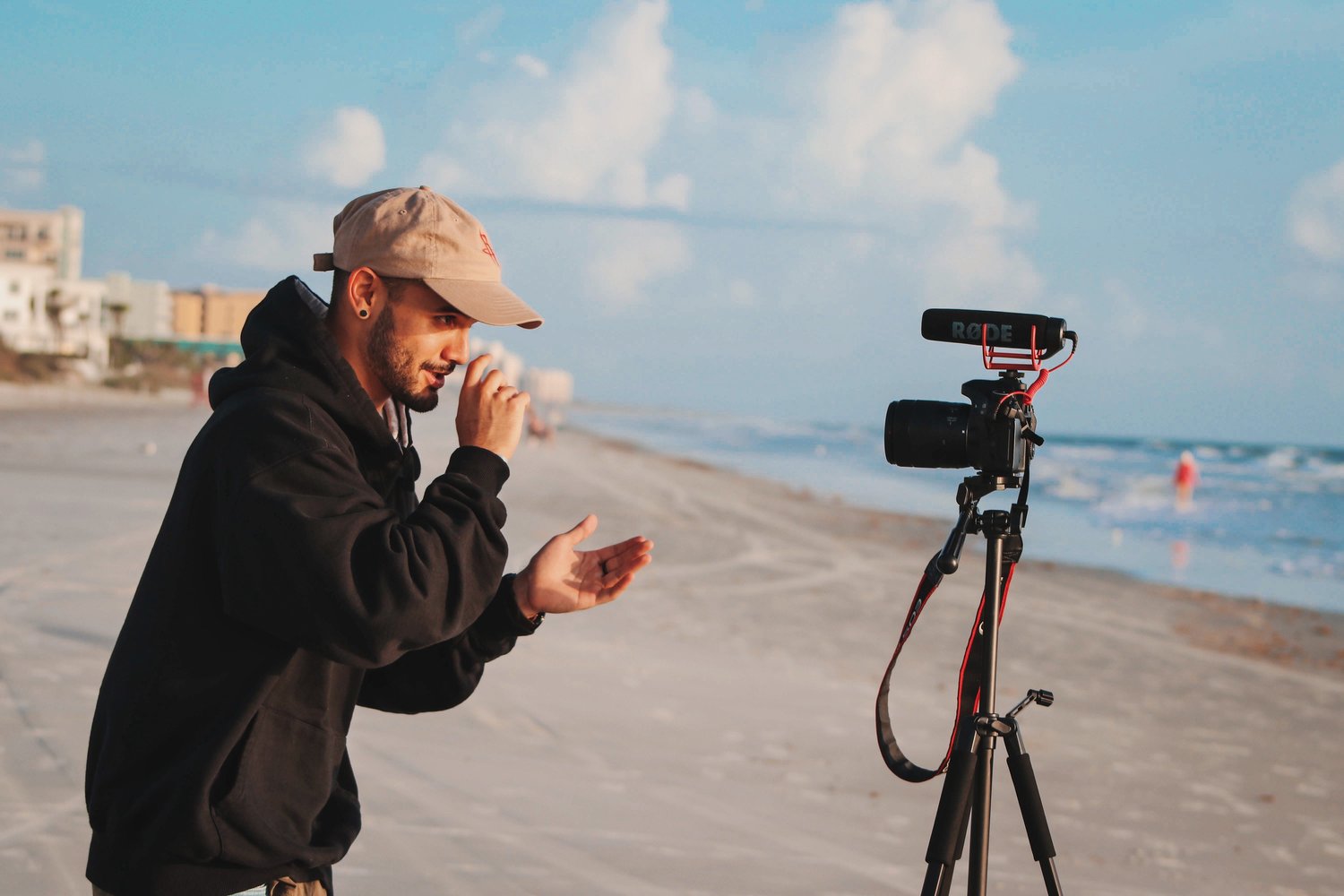 Gen Z is a generation made up of determined entrepreneurs, and more and more young content creators want to keep creative control and ownership of their work, but how can your brand support them in this and make the most of their business minds?
In How Soundcloud Is Empowering Gen Z Creators To Take Control Of Their Careers, Tracy Chan shares how Soundcloud has established itself as a leader within the independent artist space and looks at how they're offering Gen Z creators solutions to navigate their own careers without label dependence.
Fun fact: 23% of Gen Z say a lifestyle content creator is their favourite type of creator (Voxburner US survey 2022)

Like what you've read? Join us at YMS LA this November as we take our leading youth marketing event to the West Coast. Join us for a day of exclusive insights, insightful talks, unique networking opportunities, tasty food and live entertainment. Save your seat now – we don't want you to miss out!