Why Creator Marketing Is Important for Attracting Gen Z
Influencer marketing is nothing new, but getting it right is proving more and more difficult. And with 'content creator' challenging the commonplace terminology of 'influencer', Gen Zers are developing some strong opinions about who they're seeing on their feeds and what they want from brands.
Our Gen Z Creator Marketing webinar, in partnership with Student Beans, shed light on the emerging trends shaping the industry and how marketers can take advantage of them, and we heard from three content creators, Ayo, Ishaan and Tati, about what they want and what's expected of creator-brand partnerships. 
The difference between creator marketing and influencer marketing
Influencer marketing is a huge hit with Gen Z across a number of platforms, but Voxburner research has revealed that the term 'influencer' is controversial for many, whilst 'content creator' is beginning to gain popularity, with 35% preferring the term (Youth Trends Reports 2022).
"Content creator shows more hardwork, and there's a kind of entitlement that comes with the word 'influencer'. I like to be called a content creator because the content I create is about my everyday life, my community and the culture I immerse myself in." Ayo
"The term 'content creator' insinuates you have more skill in the actual production of the content, as well as the influencing part of things when it comes to marketing yourself as a brand." Tati
"For me, 'content creator' implies some sense of hard work… even though a content creator is influencing their audience, I think it's just the term 'influencer' that's been given negative connotations." Ishaan
How does Gen Z feel about influencers?
Gen Zers have, overall, a love-hate relationship with influencers – only 11% view influencers positively. When influencer marketing is done correctly and the collaboration is legitimate, Gen Z are fully on board, however they can also see straight through superficial brand partnerships and won't hold back from calling brands and individuals out. Some words that Gen Z associates with the term 'influencer', as we revealed in our Youth Trends Report 2022, include 'fake', 'rich' and 'money'.
"Young people want brands and creators to stand up for them and what they believe in – helping young people to feel like a difference is being made inspires them to take on a cause." Voxburner
"One type of influencer that's able to build a strong relationship with Gen Z is someone who has creative talent, skill or career. It's so much more than just having the title of being an influencer." Voxburner
Influencer marketing and Gen Z
According to a recent Voxburner survey, a huge 82% of 16-24s don't trust influencers to give genuine, honest opinion on a brand/product. We've discussed this a lot at Voxburner, including in our Youth Trends Reports, our Influencer Review and blog, and it's a topic that brands and youth marketers need to have an understanding and awareness of in order to ensure that influencer-brand relationships are executed successfully.
"On TikTok, [you] don't have random ads. Obviously, you still do have ads, but they're really integrated with the influencer, so the brand would choose the influencer really carefully so they stay in their realm." Ishaan
"At any point within a brand's story, you can always change. Even if you started off as not being an ethical brand, you can change by being transparent with people – be real with us, and you might win more people over." Ayo
"As a consumer, it definitely does take me a second longer to figure out that I'm watching a branded post and that it's UGC, but sometimes you can really tell that a creator's been given strict guidelines, which makes it staged and inauthentic. When brands trust a creator, then you get the perfect post." Tati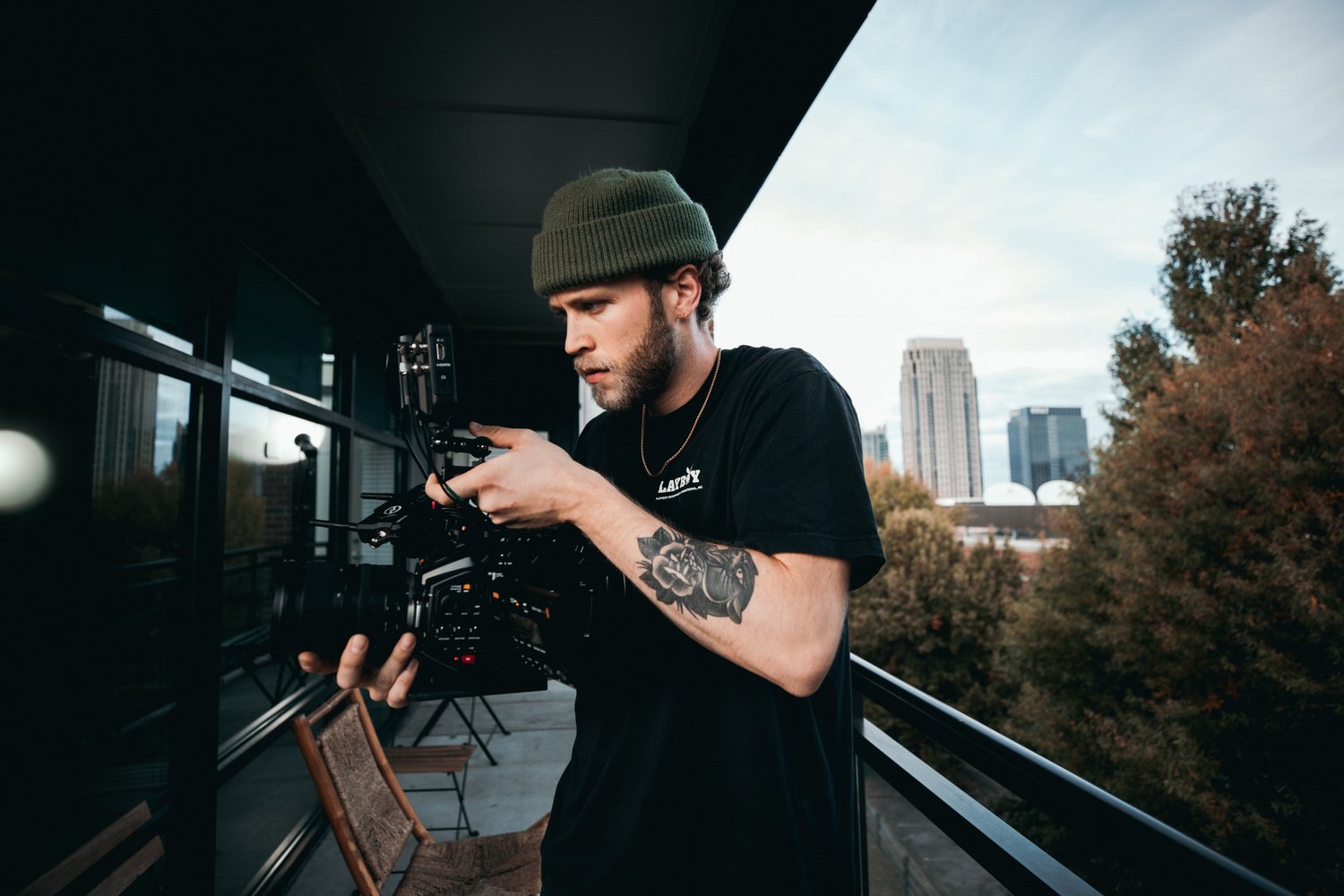 How your brand can work with content creators
Trusting your creators/influencers and giving them freedom is paramount when it comes to running a successful influencer marketing campaign – after all, they're the experts and truly understand their audience and platform of choice! Furthermore, it's vital that you're willing to financially support them, as well as offering them reassurance that they won't receive any backlash as a result of the relationship. And if you can't do this? Go back to the drawing board and address those issues internally before you try and involve a third party.
"I think from a consumer perspective, the content on Pinterest is not only aspirational but really inspirational. From a brand perspective, I think it's one of the few platforms where short form content has a really long lifespan. In terms of working with creators, it's the same format as other platforms except the creators will share direct links on each post without the user having to navigate away from the post. In my opinion, it makes conversions a lot easier." Tati
"If [brands] do get in touch with me I'd really want to see their website and their diversity prior to reaching out to me. I think it's really important that I work with brands that promote diversity rather than just have it as a side thing." Ishaan
"Brands should be really investing in the start-middle-end-finish of a project because most times as a content creator it feels like the brands are just worried about getting the project out. Brands could be there from the start to end." Ayo
Starting your content creator strategy
Want to know how you can kick-start your content creator strategy? Student Beans can help you drive your marketing strategy today with the Creator Marketing Breakout Track they are hosting as part of our Youth Marketing Strategy LA event.
Working with creators has become a staple for brands that successfully connect with Gen Z – but what are the secrets to getting it right? Hosted by Student Beans, this panel of influencer marketing experts will be joining us at YMS LA to give attendees the inside info on their creator strategies, sharing why Instagram and TikTok are so hot right now and discussing what emerging platforms are catching their attention.
With TikTok now surpassing Google with the most searches globally and influencers building more niche audiences, the door to attracting diverse Gen Z talent has never been wider. In this YMS LA session, TapIn's Milimo Banji will be sharing how to effectively run an influencer campaign to hire talent and looking at what Gen Z talent trends you need to look out for in 2023.
Find out more about creator marketing from the experts at Voxburner & Student Beans. We'll be at Youth Marketing Strategy LA where we'll be joined by special guests from Soundcloud, Netflix, Marriott, Panasonic, Instagram, Rolling Stone, and more.